Located in the Sunshine City - Orillia, Ontario
Support your community. Shop Locally.
Services
---
Graphic Design Light Box Maintenance Sign Installation of All Kinds Laminating Don't see what you're looking for? Ask us about it. The odds are we can help.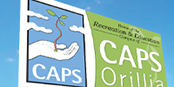 Signage
---
Billboards, Bag / Lawn signs, A-frames, Real Estate Signs, 3-D Store Front Signage, Back Lit Signs, Parking / Road Signs, Election Signs, Pop-Up Trade Show Displays, Exterior Banners, Pull-Up Banners, Menu Boards, Magnetic Signs, Life Size Cutouts, Metal Sign Frames, Bronze Signs.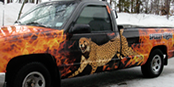 Graphics & Vinyl Decal
---
Vehicle lettering (Cars, Trucks, Transports, Snowmobile & Boat Numbers & Boat Names) Window Lettering, Perforated Window Graphics, Vehicle Wraps, Interior Wall Decals & Lettering, Window Frosting & Tinting.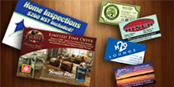 Promotional Items
---
Business Cards, Rack Cards, Post Cards, Company Mugs & T-shirts